Generic Animal - Benevolent (LP)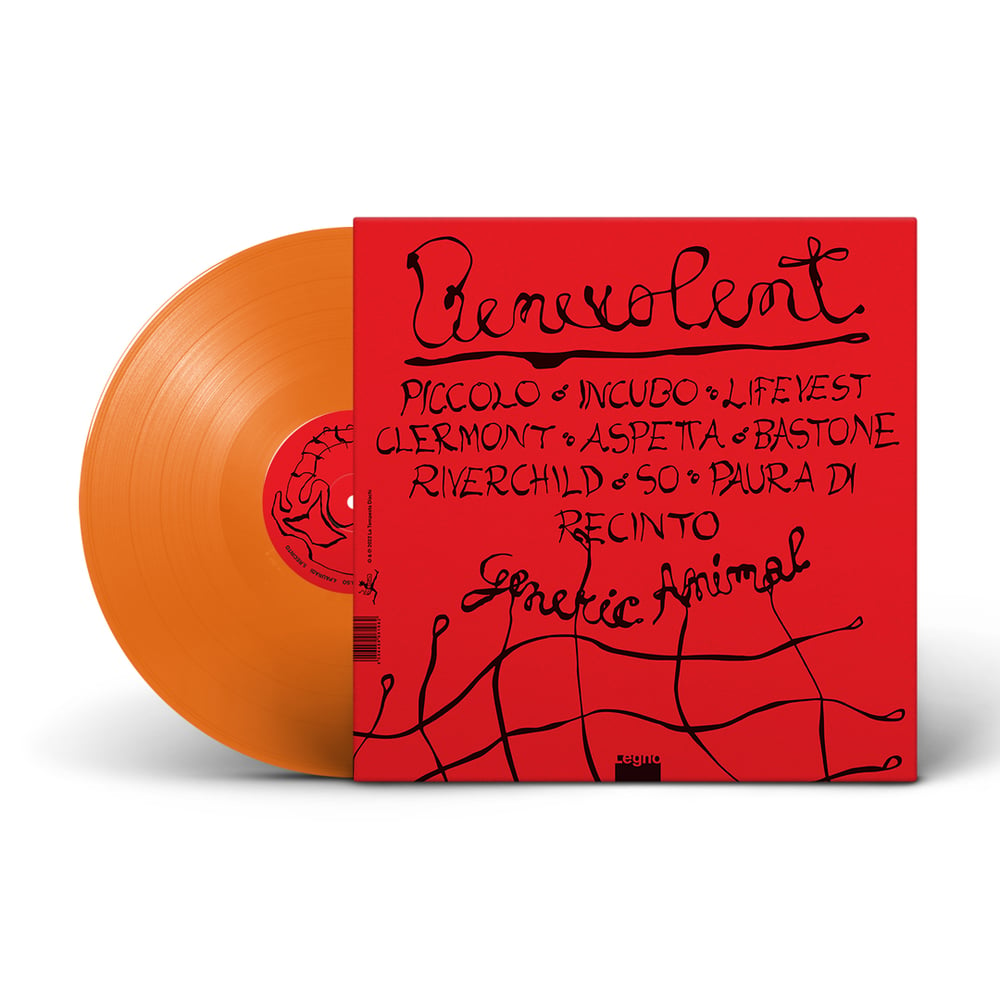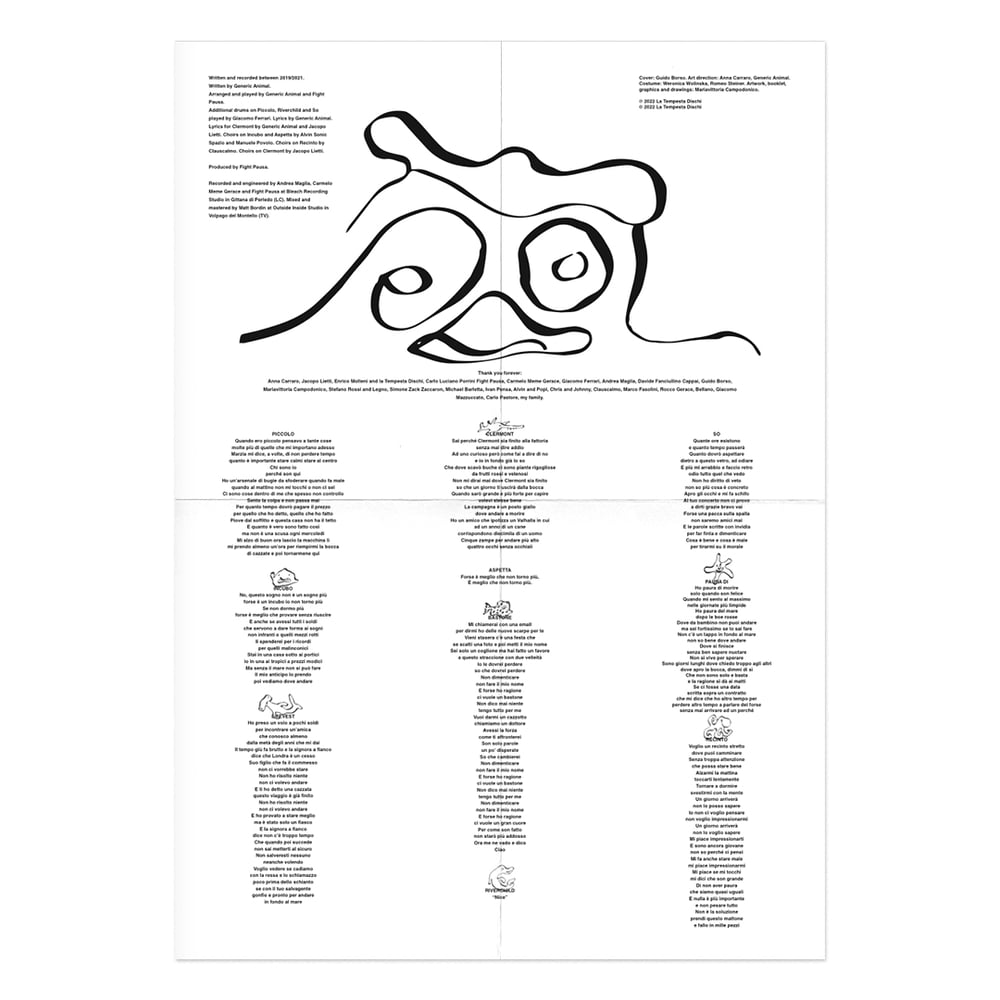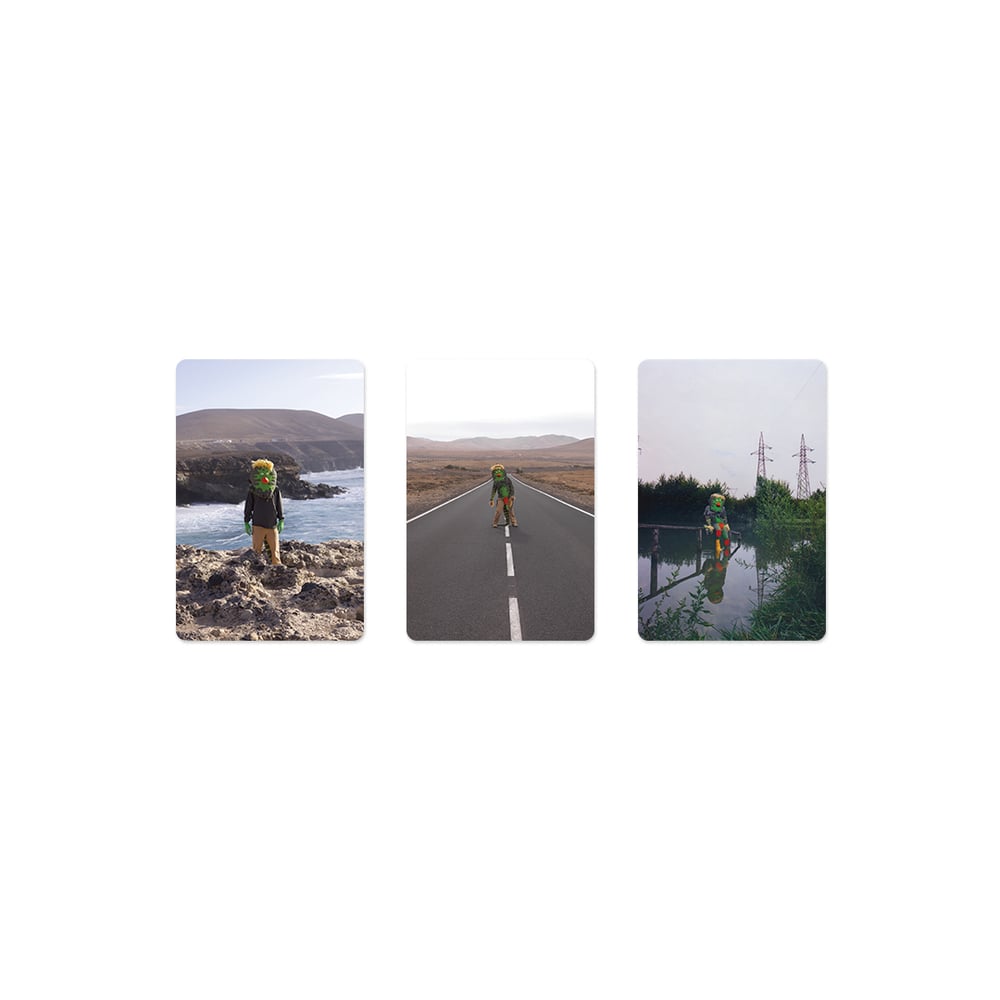 Generic Animal - Benevolent
500 copie vinile arancione
più adesivi e cartoline
in collaborazione con Legno
Lato A:
01. Piccolo
02. Incubo
03. Lifevest
04. Clermont
05. Aspetta
Lato B:
01. Bastone
02. Riverchild
03. So
04. Paura di
05. Recinto
Written by Generic Animal.
Arranged and played by Generic Animal and Fight Pausa.
Additional drums on Piccolo, Riverchild and So played by Giacomo Ferrari. Lyrics by Generic Animal. Lyrics for Clermont by Generic Animal and Jacopo Lietti. Choirs on Incubo and Aspetta by Alvin Sonic Spazio and Manuele Povolo. Choirs on Recinto by Clauscalmo. Choirs on Clermont by Jacopo Lietti.
Produced by Fight Pausa.
Recorded and engineered by Andrea Maglia, Carmelo Meme Gerace and Fight Pausa at Bleach Recording Studio in Gittana di Perledo (LC).
Mixed and mastered by Matt Bordin at Outside Inside Studio in Volpago del Montello (TV).
Cover: Guido Borso.
Art direction: Anna Carraro, Generic Animal.
Costume: Weronica Wolinska, Romeo Steiner.
Artwork, booklet, graphics and drawings: Mariavittoria Campodonico.
Publishing: Warner Chappell
LTD-154/21
℗2022 La Tempesta Dischi
©2022 La Tempesta Dischi