June of 44 - REVISIONIST Adaptations and Future Histories in the time of Love and Survival (CD)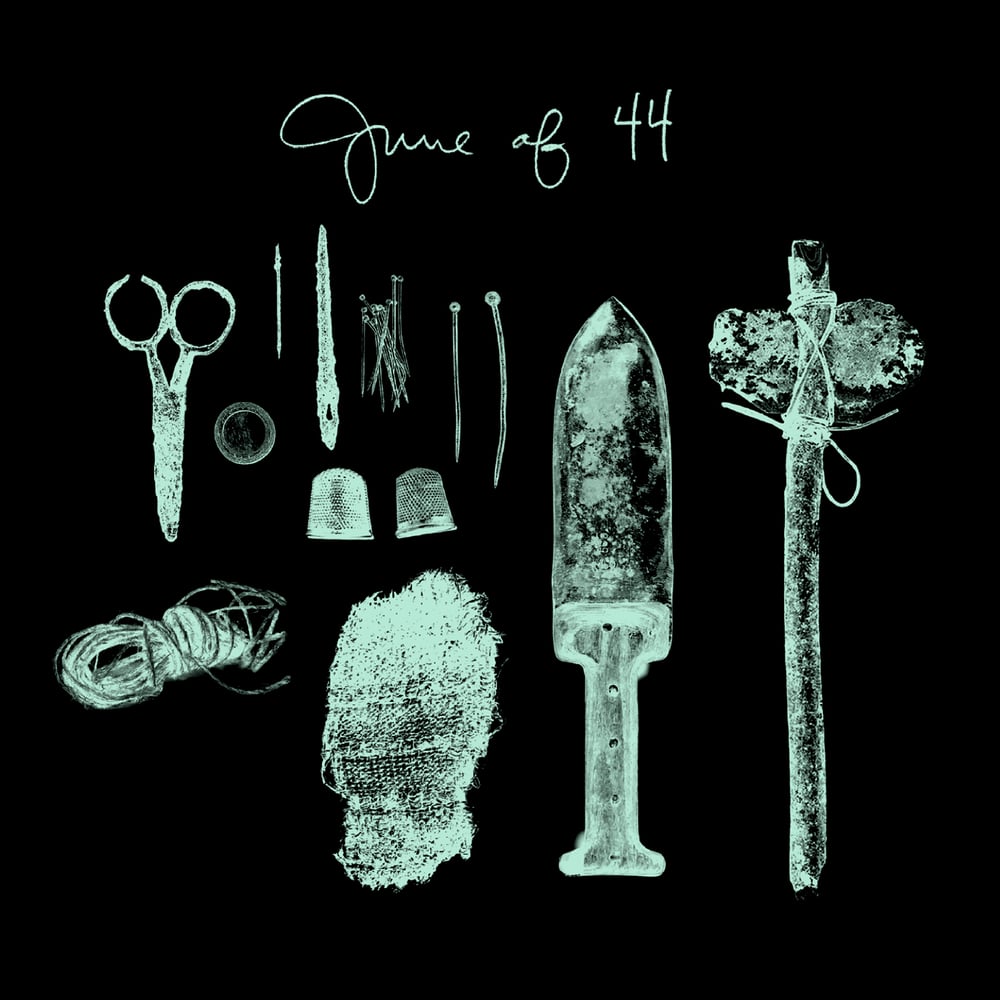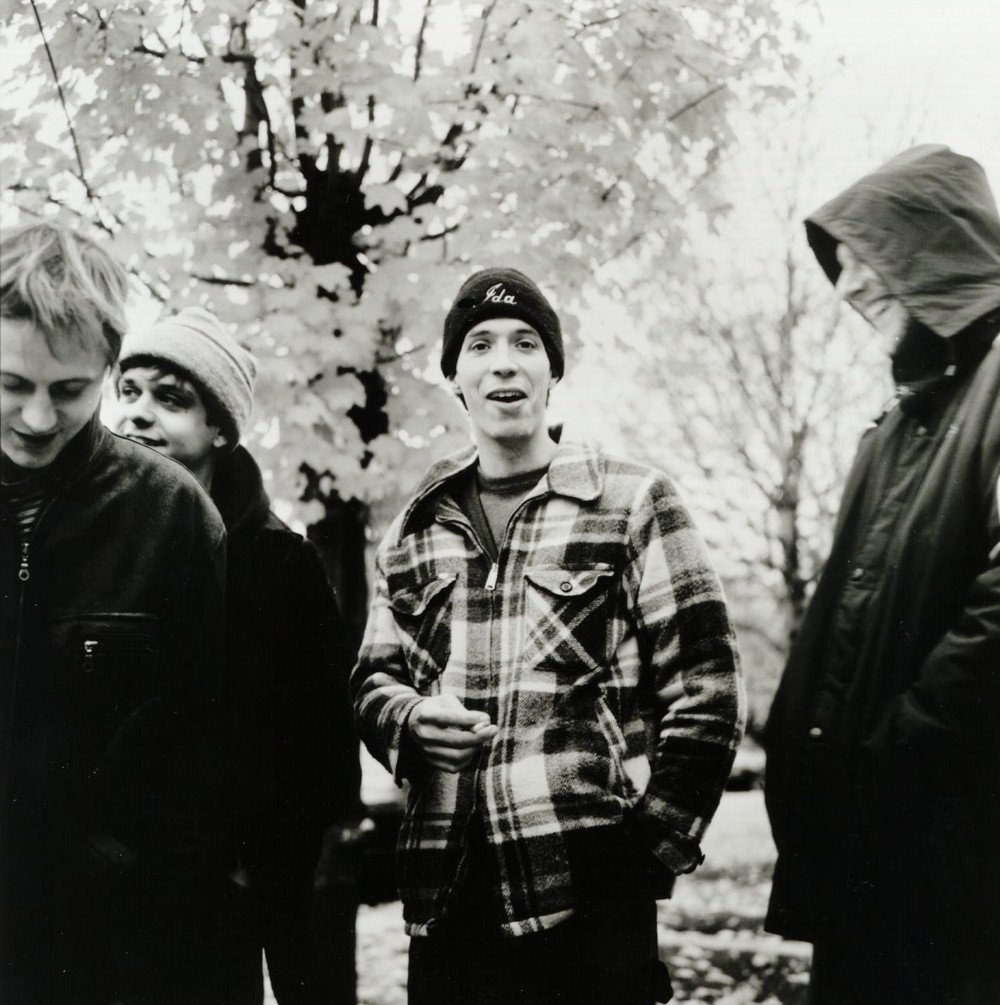 June of 44
REVISIONIST
Adaptations and Future Histories in the time of Love and Survival
CD - LTI-089/20
Shippings from: 07 agosto 2020 / August 7 2020
1. A CHANCE TO CURE IS A CHANCE TO CUT YOUR FACE - Matmos Remix
2. ReRECORDED SYNTAX
3. CARDIAC ATLAS
4. POST-MODERN HEREDITARY DANCE STEPS
5. A PAST TO FACE - John McEntire Remix
6. NO ESCAPE, LEVITATE
7. GENERATE
8. PAINT YOUR FACE
The Revisionist was recorded in Oakland, California with engineer David Lenci in November 2019. Mixed by John McEntire at Soma. Gladstone, Oregon. After restarting their musical journey in 2018 when being invited to Catania, Sicily to perform for Uzeda's 30th Birthday Party Festival, June of 44 continued to enjoy reimagining songs from their catalog.
This record may consist of older songs but we consider this "New Music". Finding a way to approach this music as honest as possible was a challenge that seemed to provide an answer. We wanted to reimagine the songs and we wanted them to sound fresh yet still be recognizable. We didn't want to cover our own songs, we wanted them to still be ours in the present tense. We've changed as people, as musicians and it appeared that this music would also be adaptable to change.
Further expanding the conceptual boundaries of what might find it's way on to a June of 44 record we invited Matmos and John McEntire to interpret and express their own visions of what was possible for June of 44 music. In this difficult period for music, for art, for all of humanity we've found a place to focus our energy and the process of making this record has provided an idea of shelter for us. This music is made with LOVE and though all of us are here for only a short time, we want to share this joyful noise with those struggling to be free, this music is for survival in a world with dignity, equity, respect and community.
-
Dopo aver ricominciato il loro viaggio nel 2018, quando sono stati invitati a Catania, in Sicilia, ad esibirsi live in occasione del 30° compleanno degli Uzeda, i June Of 44 hanno scelto di riprendere in mano assieme ai loro strumenti anche la loro idea di musica. A vent'anni di distanza dal loro ultimo "Anahata", Jeff Mueller, Sean Meadows, Fred Erskine e Doug Scharin hanno rimesso i panni della band seminale che ha attraversato un decennio di rock sperimentale contribuendo a sondarne nuove profondità.
"Revisionist: Adaptations and Future Histories in the time of Love and Survival", in uscita il 7 agosto, distribuito in Europa da La Tempesta e in America da Broken Clover, è il frutto di questa ripartenza, un disco che contiene nuove versioni di brani già editi, remix e outtake, ma che, ci tiene a sottolineare la band, "noi consideriamo in tutto e per tutto come "nuova musica". Abbiamo voluto ripensare una serie di brani con l'obiettivo di renderli ancora nostri anche declinati ad un tempo presente. Siamo cambiati come persone, come musicisti e ci è sembrato che anche questa musica potesse essere adattata a questo cambiamento".
Nel disco trovano spazio nuove versioni di brani estratti dall'ultimo "Anahata", del 1999, dall'EP "In The Fishtank", un'outtake risalente a delle session in studio datate 1996 e due remix firmati dai Matmos e da John McEntire. Brani che, a confronto con le loro versioni precedenti, "paiono aver raggiunto adesso un ulteriore grado di finitezza", come sostiene Jeff Mueller, cantante e chitarrista della band – "le nostre ultime session di registrazione prima dello scioglimento (avvenuto nel 2000) sono state molto precipitose. Non ho mai percepito davvero quei brani come qualcosa di realmente finito".
Le nuove versioni dei brani spiccano per brillantezza, testimoniamo la profonda chimica coesistente ancora a distanza di anni tra i componenti della band e servono da promemoria per ricordare i tratti distintivi del loro suono: indie-rock che parte dai solchi della tradizione di Louisville e Chicago per evolversi e diventare qualcosa di più ampio, abbracciando territori dub, soul e psichedelici.