Mai Mai Mai - Nel Sud (LP)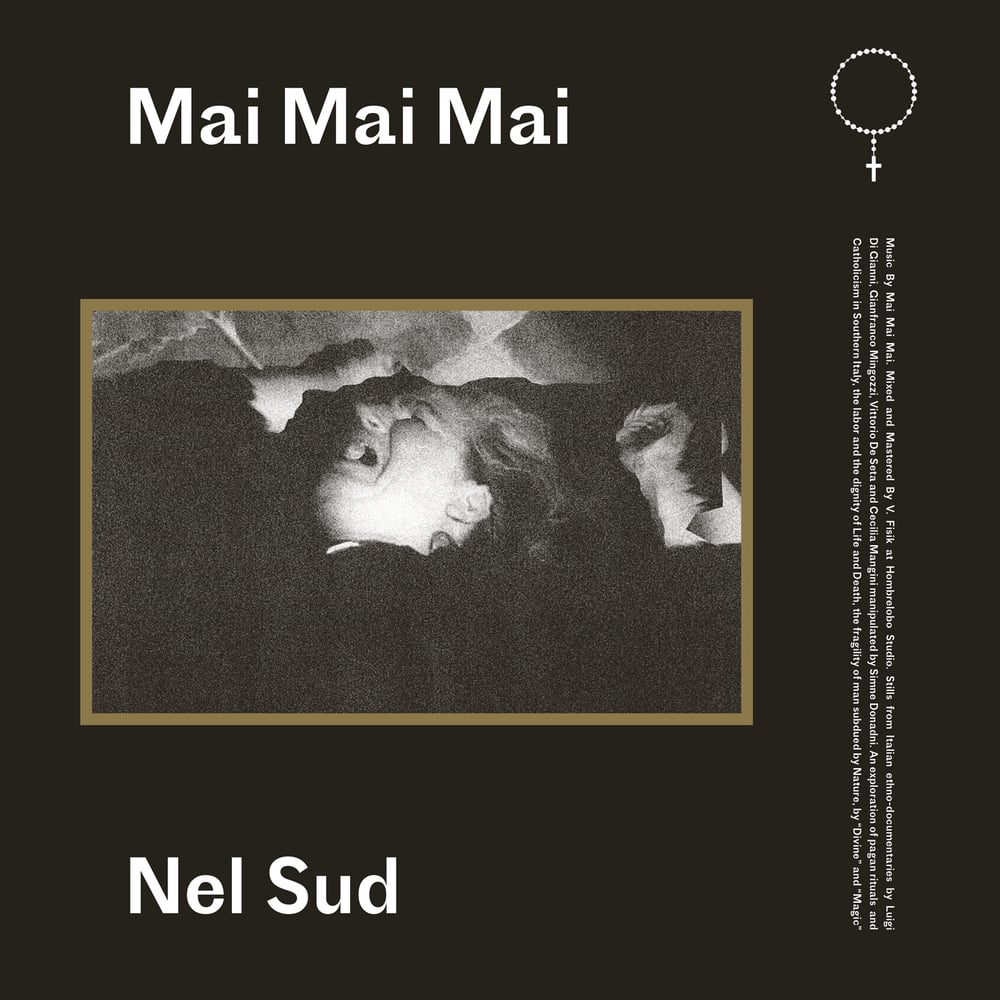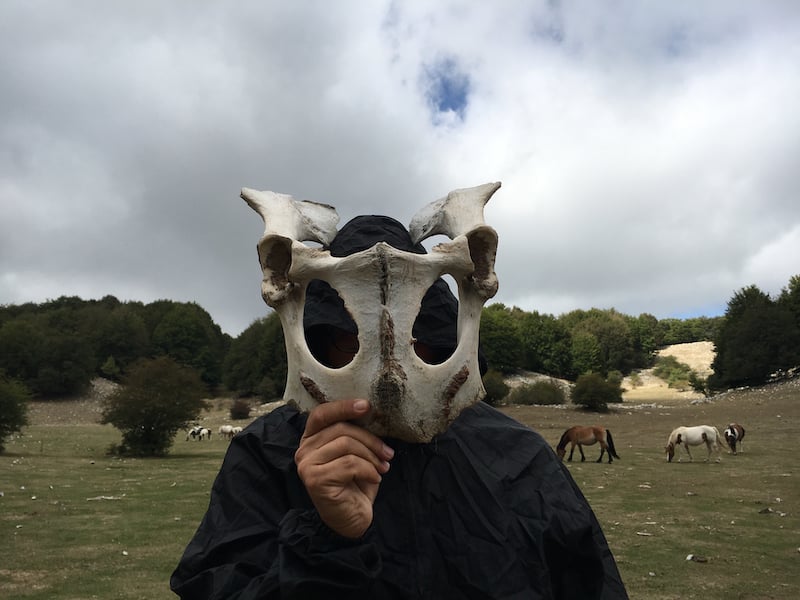 'Nel Sud' è il nuovo album dell'artista noise Toni Cutrone, conosciuto come Mai Mai Mai, un viaggio oscuro nella tradizione e nel folclore dell'Italia meridionale. 'Nel Sud' è disponibile su vinile e formato digitale dal 24 maggio 2019 per La Tempesta International (Xiu Xiu, Ninos Du Brasil).

Il nuovo abum arriva dopo le recenti apparizioni di Mai Mai Mai su label di culto come God Unknown e Instruments of Discipline, oltre che come guest degli GNOD per le registrazioni di 'Chapel Perilous', uscito nel 2018 per Rocket Recordings. 'Nel Sud' continua sulla linea fantastica dei precedenti lavori di Toni Cutrone come Mai Mai Mai, seguito dei lavori della "trilogia mediterraneanea" usciti per Boring Machines, Yerevan Tapes & Not Not Fun.
Il nuovo album si focalizza su uno specifico territorio e particolari regioni del sud italiano, ovvero Puglia, Calabria, Basilicata e Sicilia. Il progetto in principio è stato presentato al Pesaro Film Festival 2016 e racconta l'approdo nel Meridione di un'Italia lontana, della quale il tempo ha quasi cancellato ogni ricordo: tra nascenti fabbriche, vita rurale e antiche scene di pesca, rituali al limite tra il magico e il religioso ed una quotidianità ormai avulsa, lontana da tutto e da tutti.
La musica di Mai Mai Mai e i suoni d'archivio dell'epoca sono pensati per affiancare le potenti immagini immortalate da registi che hanno fatto la storia del documentario etnografico italiano ispirato alle ricerche di Ernesto De Martino: Luigi Di Gianni, Gianfranco Mingozzi, Vittorio De Seta e Cecilia Mangini.
I loro filmati, montati e manipolati in tempo reale dal video-artista Simone Donadoni, ci fanno vagare nel Mezzogiorno italiano, esplorando l'intreccio tra ritualità pagana e cattolicesimo nell'Italia del Sud, la fatica e la dignità del vivere e del morire, la fragilità dell'uomo soggiogato dalla Natura, dal "Divino" e dal "Magico".

Il disco rappresenta l'interrelazione tra riti pagani e cattolicesimo, vite formate dal duro lavoro e la dignità del proletariato, la fragilità dell'uomo e la sua sottomissione alla natura, divinità e magia.

---
A record inspired by Mediterranean history & Italian ethnographic films by the Gnod affiliated techno / noise artist
In his formative years Toni Cutrone aka Mai Mai Mai travelled around Europe and the Near East with his parents, ending up in the south of Italy. Throughout this period Cutrone assimilated the different cultures, atmospheres and sonorities of the places he was involuntarily taken to. The sensations and sounds he experienced during this time were intense enough to leave indelible traces on the music he has made since. Yet Cutrone's longstanding and considerable experience in the Italian underground has inevitably played a significant role too.
Every one of Cutrone's releases as Mai Mai Mai have so far been named after characters drawn from the Greek alphabet, beginning with Theta (Boring Machines, 2013) and followed by Δέλτα (Delta) (Yerevan Tapes, 2014) and Φ (Phi) (Not Not Fun Records / Boring Machines, 2017) With each of these projects – subsequently anthologized as the 'Mediterranean trilogy' - Roman noise maven Cutrone has unloaded a venomous, punishing and miasmic electronic music, one that reached a climax of vivid, interzonal synthesis and scorched ritual on the trilogy's final instalment Φ.
The new LP by Mai Mai Mai, titled Nel Sud, continues to explore Mediterranean history yet does so with a different sense of ambition. A journey into the past of the Italian south, realized through original footage taken from Italian ethno-documentaries made during the 1960s and 70s, Nel Sud is intended as an original soundtrack and is mixed with sounds from the original films.
In the A/V performances of Nel Sud, the cinematic output of directors such as Luigi Di Gianni, Gianfranco Mingozzi, Vittorio De Seta and Cecilia Mangini are edited and manipulated in real time by the video artist​ Simne Donadni​, and set to Mai Mai Mai's heavy and hypnotic sound signature. Profoundly evocative of the Mezzogiorno d'Italia (Southern Italy), Nel Sud explores manifold themes associated with the films and the region; the interrelation between pagan rituals and Catholicism, lives shaped by arduous labour and working-class dignity, the fragility of man subdued by nature, divinity and magic.
MAI MAI MAI info:
. https://www.facebook.com/maimaimaikr/
. https://maimaimaikr.blogspot.com/
. https://maimaimai.bandcamp.com/
Per info, preascolto album, brani per trasmissione radiofonica e richiesta interviste scrivere a [email protected] e [email protected]
LTI-068/19