Ninos Du Brasil - Muito N.D.B.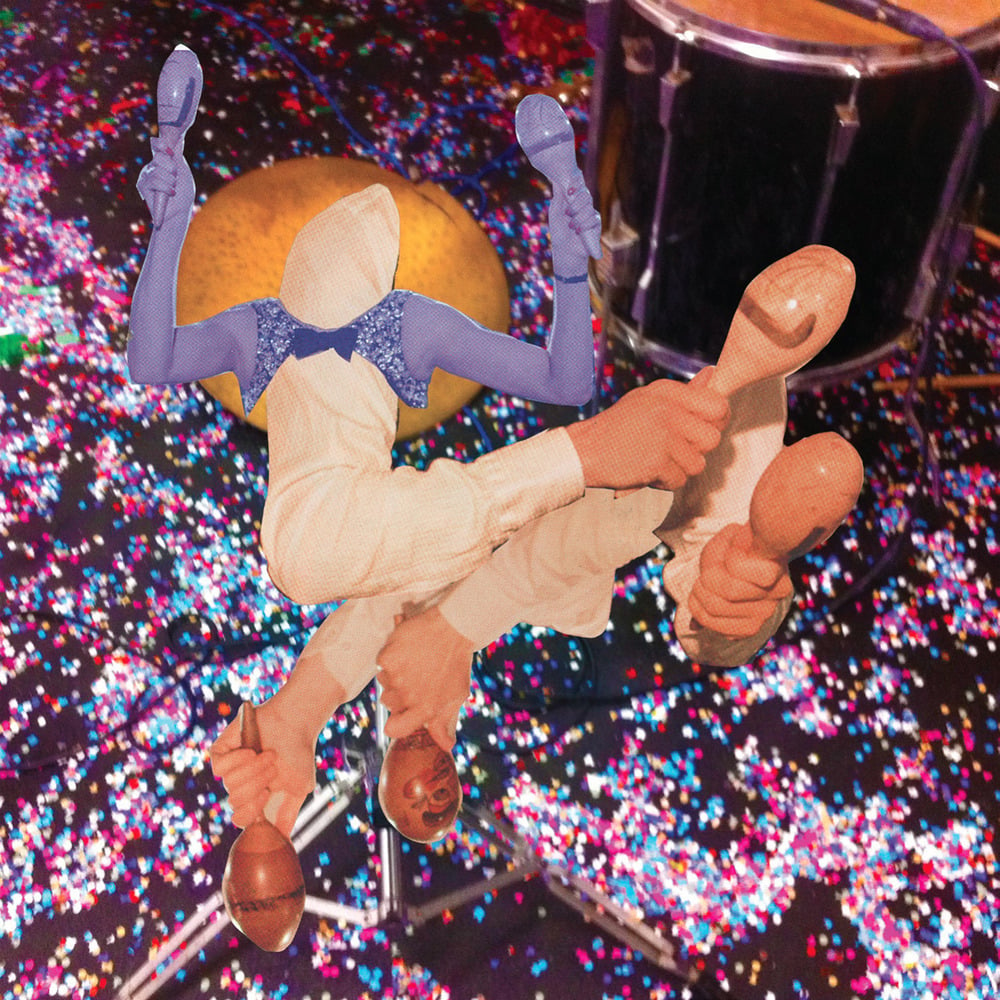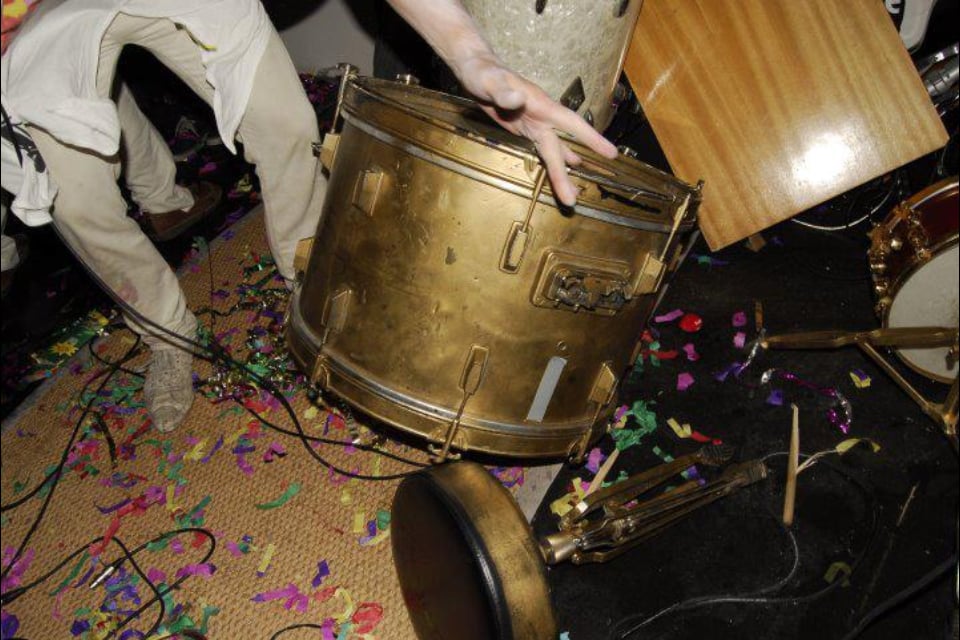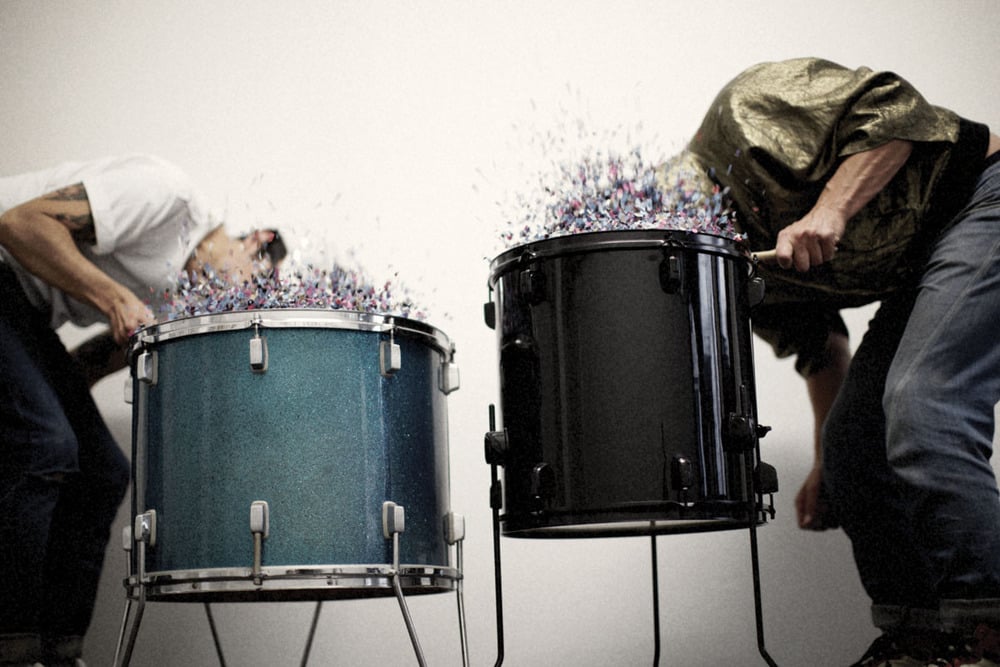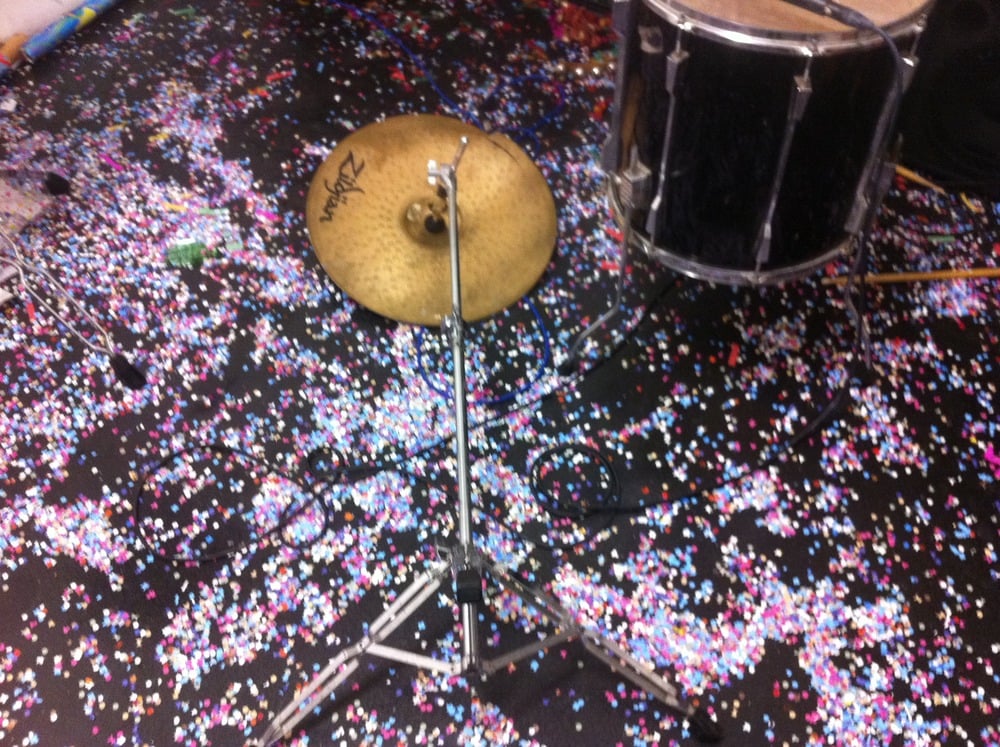 NINOS DU BRASIL
Muito N.D.B.
LTI-009 / 9 novembre 2012
01. Tamborins na selva
02. Tuppelo
03. Pandeiro Sinchinsà
04. Ciencias Ocultas
05. Rebanho Espetacular
06. Chamada Dinghe Dinghe
07. Abacaxi Nax Coxas
08. Hysà
Ninos Du Brasil è un progetto le cui origini e provenienza sono rimaste avvolte nel mistero più nero fin da quando si è cominciato a parlare di loro. Dediti a un'ardita quanto improbabile commistione di batucada e noise, samba ed elettronica, le loro sporadiche apparizioni live sono immediatamente divenute leggendarie e mitologiche probabilmente anche perché, non curanti del contesto (sia una sfilata di moda piuttosto che un lercio dimenticatoio in Belgio, il Festival Dissonanze o la Biennale di Architettura di Venezia) sono sempre riusciti a trascinare tutto il pubblico in scomposte quanto liberatorie danze. Chi li ha visti narra di esperienze memorabili in grado di condensare in meno di mezz'ora le parate carnevalesche di Bahia, la fisicità dei concerti hardcore, la coralità delle tifoserie della curva e la techno primordiale. Non per nulla il loro ep 'Tuppelo' da poco pubblicato dall'etichetta di culto Ultra Eczema con base ad Anversa e' ormai presenza fissa sui piatti dei migliori dance floor nordici.
Ciò detto la leggenda viene tutt'altro che intaccata nel momento in cui, in occasione della pubblicazione del loro primo album, i Ninos Du Brasil rivelano almeno in parte le loro identità e storie. Stupisce piuttosto scoprire che Ninos Du Brasil sono la formazione musicale con più ex membri di una delle band più rispettate, importanti, controverse e seguite nella scena hardcore/punk degli anni '90, i With Love (ultimo album pubblicato dalla GSL, etichetta di proprietà di Omar Rodriguez di The Mars Volta e At The Drive In). Nasce proprio durante un tour dei With Love l'idea di Ninos Du Brasil in una delle tante assurde chiaccherate tra il cantante, Nico Vascellari, e il batterista, Nicolò Fortuni.
L'album d'esordio, intitolato "Muito N.D.B.", in uscita il 9 novembre per La Tempesta International in formato cd e per Tannen Records in vinile, e' effettivamente dominato da voce, percussioni e batterie e traspaiono chiaramente i trascorsi e la passione dei due per le sonorità più storte e malate della scena sotterranea americana. Non sarebbe un azzardo definire "Muito N.D.B." una versione sud americana di gruppi come Lightning Bolt, Black Dice e Men's Recovery Project. Ignorante ma non stupido, primordiale ma lungimirante, azzardato, scorretto ed eccessivo, "Muito N.D.B." è una dichiarata guerra all'idiozia e alla superficialità della musica pop attuale ma anche alla timidezza e alle inibizioni comportamentali delle sale da ballo e dei locali pubblici tutti. Le tracce dell'album sono armi fatte di percussioni esistenti (cuica, congas, campane, jambè, rulli, piatti, claves, maracas, fischietti, campanelli e richiami per animali) inventate (bottiglie, lattine, pezzi di legno e ciarpame indefinito) al fine di coinvolgere il pubblico ad un approccio viscerale e sessuale al ritmo e all'esistenza.